Calvada Foods is a family-owned-and-operated business started in 1968 by Thomas B. Mackey.
Thomas Mackey is still quite active in the business and is directly involved in our great success. His style of business is not unique to the business world, but rather unique in that good old-fashioned values which meant something years ago are still practiced in his business today. Treating customers with respect and looking out for their best interest has always been a major component to his success as a wholesale meat distributor.
During the past 50 years, Calvada Foods has grown leaps and bounds. There are two branches of Distribution. The headquarters is located in Sacramento, California and the other is located in Sparks, Nevada. Today we service over 500 customers in both the retail and food service markets.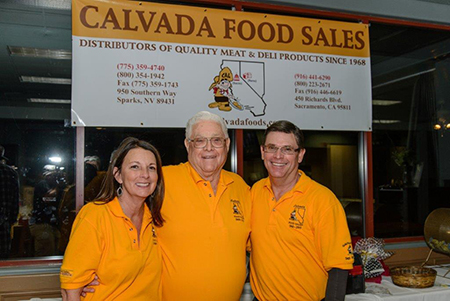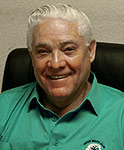 Our mission is plain and simple.
We purchase only the best meat products available. We do not take shortcuts or compromise our high standards. We are proud of our products and love to sell them to those who appreciates great quality at a great price. We can sell for less because we buy so well.
We are also proud members of Unipro Food Service, the single largest food Co-Op in the United States. Their professionalism is unmatched and their resources are simply the best in the food industry.
We employ a lot of families and are proud to have the opportunity to serve the communities of Sacramento and Reno.
Our staff is very knowledgeable and most of upper management have been employed with us for over 20 years. We are a business, but more importantly we are a "business family" trying to make the work place fun and enjoyable. Our people are great, our products are the best, and we would really like to have the opportunity to service you and show you what we're all about.
The next time you want a good steak or you need something perfect for that special event, don't hesitate, give us a call. Let our Calvada Foods family show you what we do so well.